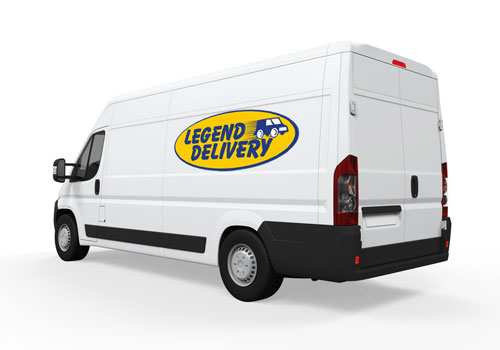 On-Demand
All services are available 24 hours a day / 7 days a week (including weekends and holidays)
Standard Service
Uniformed and digital dispatched drivers are ready to pick-up and deliver within 2½ hours in Cuyahoga County. Also available from across the county to across the country.
Rush 90
Delivery within 90 minutes from the time you call within Cuyahoga County.
Rush 60
Delivery taken directly with no stops in between your delivery within Cuyahoga County.
Direct
This service is for the customer who needs to get their items taken from one county to the next.
Legend Delivery Courier Services include
Legal Filings
Residential Deliveries
Out-of-Town Deliveries
Airport Deliveries
Bicycle Messengers
On-Line Order Entry
Payment option of VISA and/or Mastercard