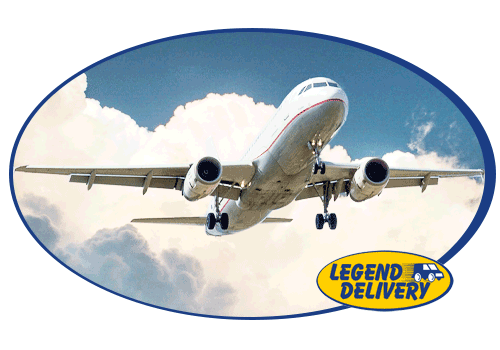 At Legend Delivery, we take pride in offering a unique and efficient solution for your airport delivery needs. Our dedicated team of TSA-certified drivers is trained to handle your packages with the utmost care and security. With our same-day delivery service, you can trust us to get your items to or from the airport quickly and safely.
Why Choose Legend Delivery for Airport Deliveries?
Swift Service: We understand the urgency of airport deliveries, and that's why we offer same-day service. Your packages will be in safe hands and delivered promptly.
TSA-Certified Drivers: Our drivers are rigorously trained and vetted by the Transportation Security Administration (TSA), ensuring that your shipments comply with all security and safety regulations.
Reliability: When you choose Legend Delivery, you're choosing reliability. We're committed to getting your packages where they need to be on time, every time.
Peace of Mind: We prioritize the security and integrity of your packages, giving you peace of mind that your items will arrive safely and intact.
For all your same-day airport delivery needs, trust Legend Delivery. We go above and beyond to provide you with a seamless, secure, and speedy experience.
Contact us today to learn more about our airport delivery services and how we can meet your specific requirements.